Do you have a grip on your legal operations?
Companies need to get a grip on their legal operations. Ambiguity and ignorance about contractual rights and obligations create (financial) risks that often only come to light in incidents and crisis situations.
A well-designed legal operations aims to make adequate agreements with customers, employees and suppliers about mutual rights and obligations and to create the conditions for fulfilling the agreements. With a well-organized legal operations, the company organizes its business activities effectively and costs and liability risks are manageable.
Contracts comply with current legislation and regulations and there is an overview and insight into the exercise of rights and the fulfillment of obligations. It prevents legal hassle, negative energy and unnecessary costs.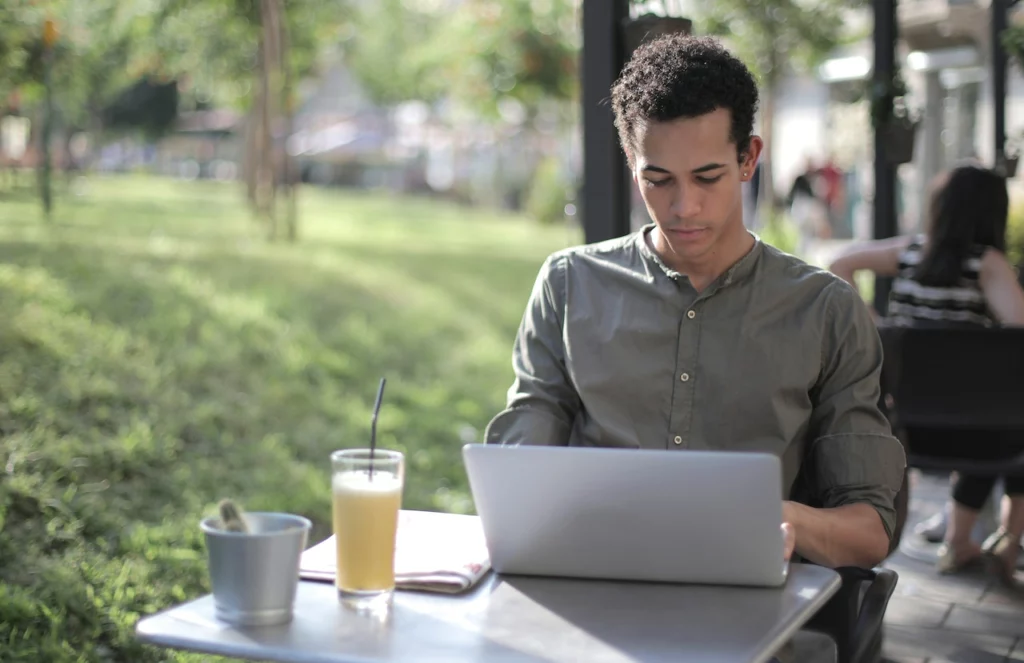 What can you expect from our services?
We provide advice and support in optimizing the legal operations. Depending on your needs, this position can cover the entire organization or a selection of business activities. It is also possible to first start by having existing contracts assessed, before starting to set up and optimize the legal operations.
When organizing an adequate legal operations, we use the principle that our own employees build and manage the legal operations themselves as much as possible. We translate the knowledge and experiences into knowledge bases, maintain training programs and on demand we help organize and maintain the legal operations or provide practical support with contracting and contract management.
Our professionals are well trained, can rely on a lot of experience and maintain a specialization per business activity such as governance and compliance, sales, personnel management and purchasing.
Baseline measurement of your legal operation
What is the status of your legal operations? Does this connect to your business activities and what are the bottlenecks and points for improvement? Do agreements comply with current laws and regulations and do you exercise your contractual rights optimally? How can the legal operations be organized effectively and what does that yield?
Building and managing a contract library
The contract library is at the heart of legal operations. It consists of contracts and playbooks aimed at effectively organizing your business activities. The contracts and scripts can be made company-specific. The contract library reflects the way in which the company wishes to cooperate with its partners (customers, employees and suppliers).
Setting up and maintaining legal operations
Teams responsible for effectively organizing business operations are open to building their legal operations (e.g., sales, human resources, and purchasing). The pace of implementation must suit the employees. A supported implementation and maintenance plan increases successful implementations.
Legal support on demand
A company may lack capacity or it is a conscious choice to call in external professionals, for example to enter into commitments or if there is 'hassle'. We call this 'legal support on demand': access to our legal professionals at the touch of a button.
Business case of your legal operations
In addition to the qualitative arguments for building up the legal operations, the management and management also want to see "a calculation" of the quantitative consequences. This concerns the usual scenarios, value proposition, business cases and plans of approach. Employees responsible for the company's financial position want to see the translation into revenue streams and cost structures.
Frequently Asked Questions
Waarom gebruiken wij het woord 'bedrijfsjuridische functie' (in het Engels: 'legal operations')?

We speak of "legal operation" because the function serves to organize effective business activities. In the US and UK, professionals speak of "Legal Operations". Every company has legal operation. Small companies often assign the legal operation to management or to an internal or external employee. Organizations with a considerable company size often have a legal department (staff) department (LD).

International professionals, like us, put the legal operations at the service of effectively organizing business activities. The waves of ever new legislation and a more complex society make legal operations necessary for all organizations – regardless of company size.

Legal operations is a dynamic business function in the service of effectively organizing business activities (such as sales, personnel management and purchasing). The function relates to managing partners (customers, employees and suppliers), entering into obligations and acquiring rights; and fulfilling obligations and being able to exercise rights (contract management). See the MYOBI business knowledge base: What is legal operations?

There are central steering, recording and compliance tasks, as well as decentralized operational tasks at department or team level.
To effectively organize legal operations, we use the MYOBI Trust Network with the smart contracting application, maintain knowledge bases, awareness and training programs and contract libraries. If desired, a company can call on our (legal) support.
Het vertrouwensnetwerk en de toepassing 'smart contracting' ondersteunen de logistiek van de bedrijfsjuridische functie. Zijn er alternatieven?

On the trust network , a company with an information ecosystem manages data about its partners (customers, employees and suppliers). Certainty about the reliability of the identity of partners and their representatives is essential for effective business. We can also consider the data in the information ecosystem as a trade secret (also within the meaning of the Trade Secrets Protection Act (Wbb)).

MYOBI organizes an electronic signature on the trust network, ensures secure processes, authenticates contracts and other documents and deposits them. This service is necessary in order to be able to enter into obligations and to make agreements about rights to be acquired. The smart contracting application leverages the trust network and allows the company to effectively organize legal operations. We manage (company-specific) contract portfolios and libraries.

The strength of organizing the legal operations using the smart contracting application on the trust network is the coherence of resources aimed at effectively organizing corporate activities. The targeted sharing of knowledge and experience in the knowledge bases, webinars, awareness and training programs and through professional support provides the preconditions for a successful implementation and expansion of the legal operations.

There are alternatives for parts. We can think of a contract set composed by a lawyer or an electronic signature mechanism, such as 'Docusign'. The tool is central there.
Is onze dienstverlening gekoppeld aan het vertrouwensnetwerk en de toepassing 'smart contracting'?

No, we advise and still conduct investigations. For this, it is not necessary for a (potential) customer to use a trust network or the smart contracting application.

For the effective organization of legal operations with business processes, supporting IT and management by employees, we have drawn up the functional specifications of the trust network and of the smart contracting application, we manage the contract library and we take care of the knowledge and change management. If desired, companies can call on the deployment of our professionals.
Kunnen wij contractportfolio's los zien van het vertrouwensnetwerk?

The Contract Board manages the TTP policy of the trust network. We can briefly describe the TTP policy as the rules of the game or the system of agreements for the users of the trust network. Within the framework of the TTP policy, MYOBI manages the trust services. We can think of the mechanism of authenticating identities of companies and authorized representatives, electronic signature, secure business processes, the certification and deposit of documents.

The Contract Board bases its construction and management of contract portfolios on the TTP policy. Seeing contract portfolios separately from the TTP policy, i.e. separate from the rules of the trust network, requires additions to the functionalities in which the trust network is located.

So in principle yes, we can see the portfolios separately, but the effectiveness for legal operations decreases sharply. Operationally and pragmatically, no, we can hardly separate the portfolios from the TTP policy.
Latest news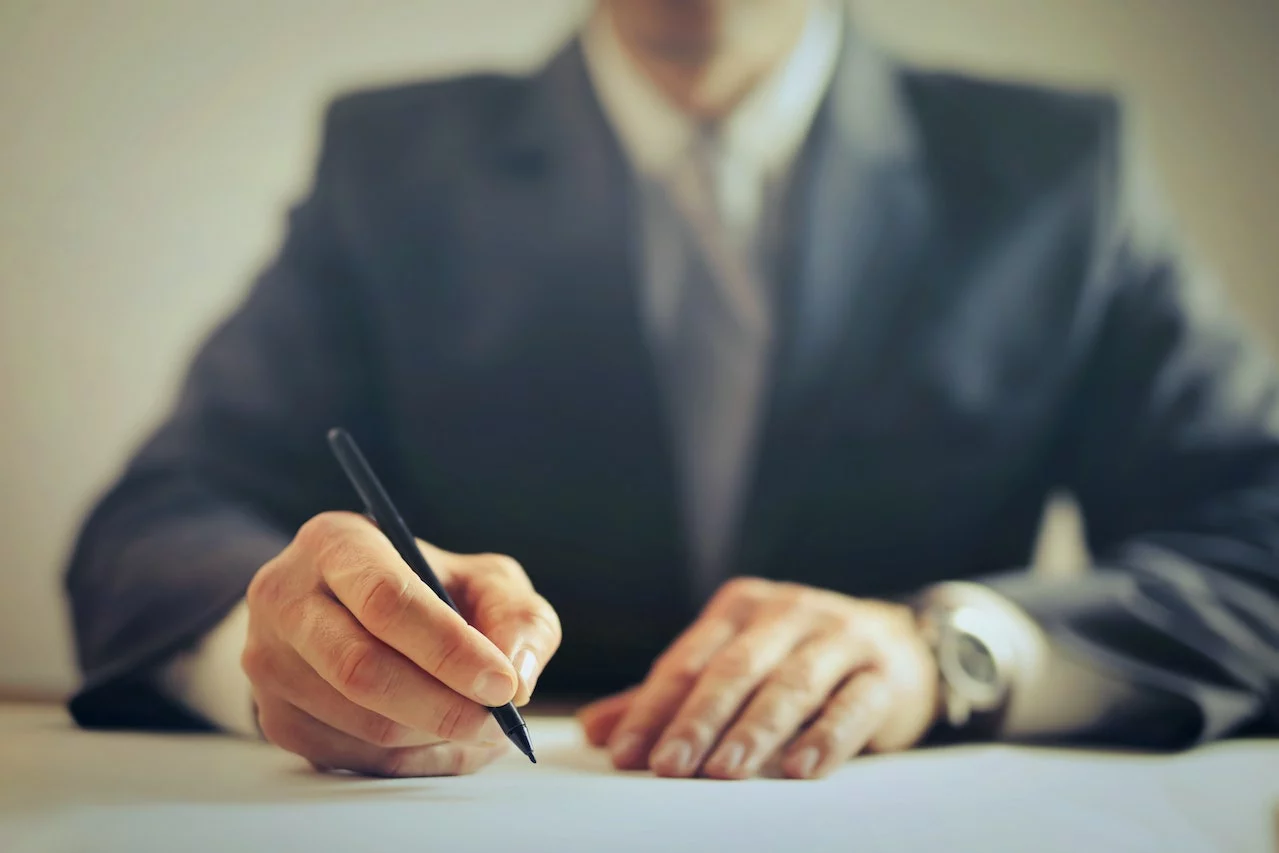 Blog
In this blog, Anne-Wil Duthler, the managing lawyer at First Lawyers and Ans Duthler, legal professi…
Do you have any questions or would you like to make an appointment?
Do you have questions about organizing, implementing or expanding your legal operations? Our service owner will be happy to discuss your specific needs, wishes and/or case.